Visits to two villages in the hilly region north of Ambajogai in past two days, has got me thinking. This is for the first time I am seeing, after hearing for months, people migrate to Sangli, Kolhapur, Belgaum and other areas of Maharashtra and Karnataka to harvest sugarcane. As I look forward to get home for Diwali, I see these people packing their bags and leaving their homes.
A failed crop after another failed monsoon has left more people in debt this year, than the last couple of years. Even harvesting sugarcane seems to be a better and stable source of income, than depending on erratic rainfall.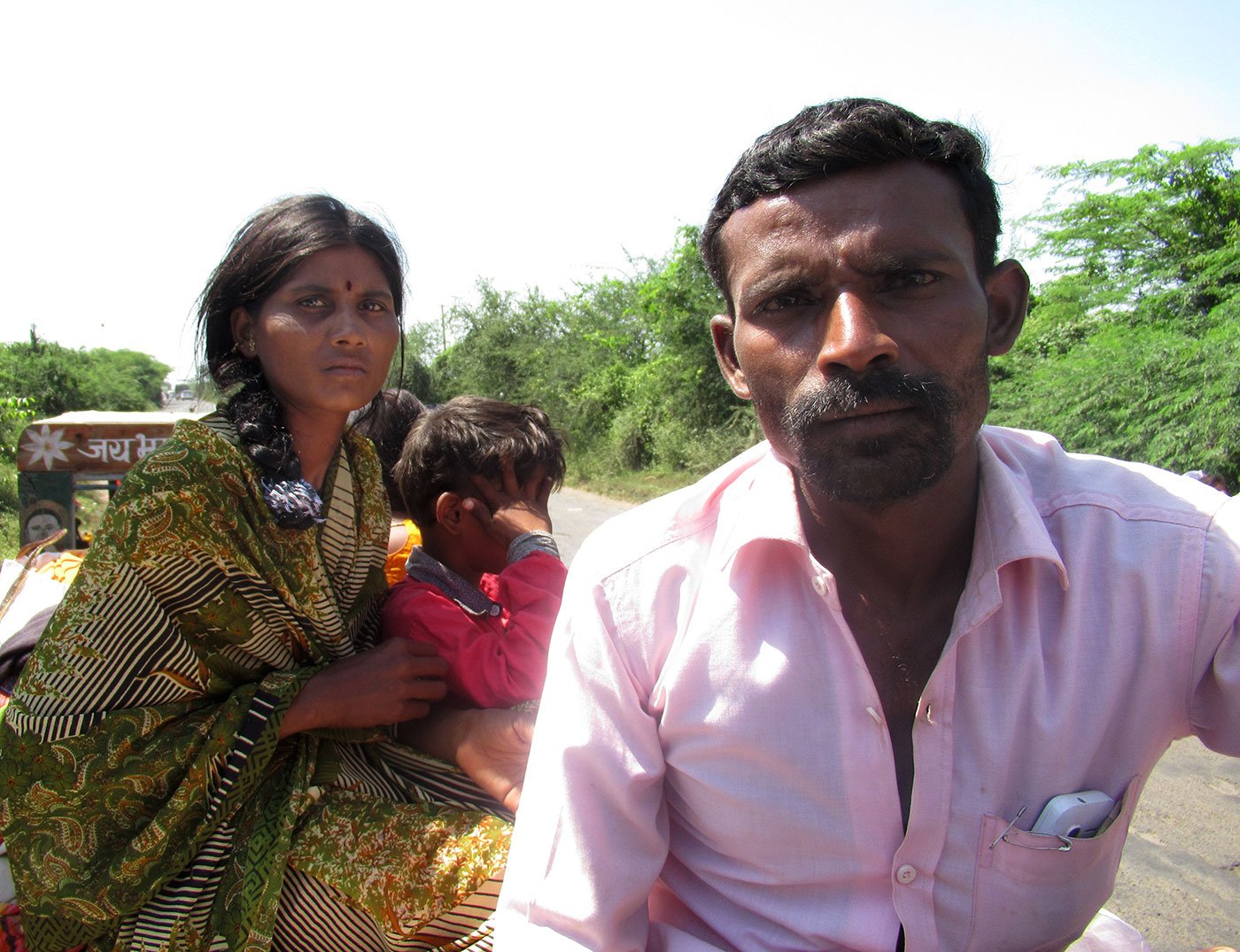 A jodi (couple) here fetches up to a lakh rupees every season. In one village, as I entered, I saw some ceremony happening. I asked about it to realize that it was an engagement ceremony. Perhaps, they will get married soon and also leave for harvesting cane. Parents find it easier to marry off their 15 year old daughters than leaving them unattended for another year. The daughter too will perhaps join her husband and go off to Kolhapur.
The villages will look deserted in another month or so. In some of the villages, the whole population migrates en masse. Only old people who cannot go and work stay and take care of their grand children. Some children migrate with their parents, if lucky enough continue their education.
In another village I visited, I met a 12-year old boy whose mother apparently committed suicide when he was just four months old. She was working as a sugarcane labourer. The father, her husband is a drunkard. The boy and his elder sister were then raised by their grandparents, who also worked as sugarcane labourers. The grandmother was narrating her story, of how she had to go underground, how she lived in Karnataka, sometimes in cities like Bangalore. It was a tale of resilience, and it's still going on. Now with small savings, the grandparents have built a small place of their own in that village and work as blacksmiths. I met another couple of children, whose parents had already left and will only return in March.
As I was leaving, I again met the grandmother and her grandchildren. I noticed the young girl, in 8th standard. The grandma proudly telling that she has looked after the girl's education. I continued to think of the girl as I was driving back, wondering what will she do after tenth, what if her grandparents pass away tomorrow, what if she is also married off, what if she also becomes a sugarcane labourer, what if she also says some day, "चला उस तोडाया."
For more, please read-
1. The long road to the sugarcane fields, a story by Parth M.N. on migrating workers from Beed district. https://ruralindiaonline.org/articles/the-long-road-to-the-sugarcane-fields
2. Why migrant labourers are employed as sugarcane harvesters by South Gujarat coop sugar factories. https://counterview.org/2018/04/25/why-migrant-labourers-are-employed-as-sugarcane-harvesters-by-south-gujarat-coop-sugar-factories/
3. Parth M.N. explores the harrowing work in sugarcane fields https://ruralindiaonline.org/articles/cutting-cane-for-2000-hours